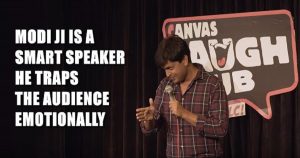 [WATCH VIDEO] This Man Take On 'PM Modi's Way Of Speech -The Emotional Manipulation' Will Leave You In Splits
A pinch of sarcasm and humor is all that we need to understand and enjoy anything, now, especially, mixing politics with such genres will make it pretty interesting.
It has been three years for Narendra Modi, though there are lot many better things happening now, when it comes to whole, one cannot see any grand development in the whole. Despite the ethical programs like 'Swacch Bharat', no law has been so much successful, demonetization and GST stand among them (long term effects are expected, as per experts).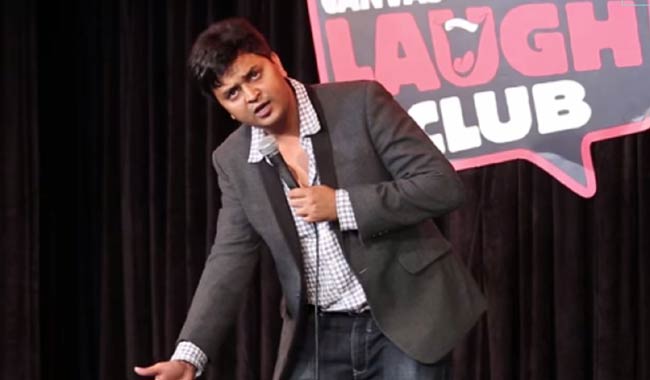 Meanwhile, Stand-up comedian Vipul Goyal recently took to stage and told a packed audience exactly what every Indian feels when the PM appears behind a podium to make a speech. An utterly hilarious take on how 'Modi Ji' with his exemplary oratory skills can emotionally manipulate people.
In his video, he went saying, "aapko pata hi nahi ki tax ki baat ho rahi hai. Aapko lagta hai 'Mann ki Baat' ho rahi hai." Most people on their part get so convinced with the 'emotional card' that they readily believe that all the taxes levied on them or 'cess' is for the greater good of the country, no one bothers anything as they are already emotionally trapped.
The video carries an intellectually weaved humor that passes ample information and delivers all that is needed to cheers us up.
Watch the full video here:
Related Article: This Stand-up Comedian Abhishek Upamanyu Nails It On 'How Indians Handle Insults'