[WATCH VIDEO] A Pregnant Woman Runs Over A Little Boy With Scooter In China, Doesn't Look Back
In a recent incident that caught on CCTV, a Chinese woman was seen riding over a small child with her scooter on a busy road. The surveillance footage shows the moment rides over the toddler on July 23 in Jieyang.
After she ran over the little boy, she even didn't look back to check on the boy.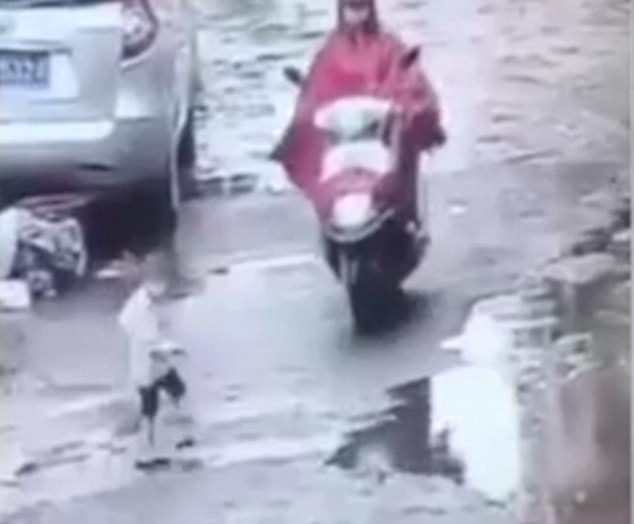 According to the media reports, the woman from Jieyang, China's Guangdong province turned herself in the following day. The toddler can be seen running out into the road unaware of the oncoming vehicle. The child is hit and dragged under the bike but then becomes caught in the vehicle's wheels.
Another woman, reportedly the child's mother, is seen rushing to pick him up. Instead of stopping for the child, the woman tries her best to continue driving, using her legs to push the scooter along.
Watch The Video Here:
https://youtu.be/xiNfC3DoH-M
However, the woman continues on her journey ignoring what has just happened. She turned herself in at a police station the following day. The toddler suffered minor injuries and was not seriously hurt.
Must Watch: A Swinging Ride Breaks Apart And Throws People 50-Feet Through The Air In Disastrous Malfunction