The Mukesh Ambani And Nita Ambani Marriage – When A Billionaire Fell For The Girl Next Door
He is the billionaire businessman of India and the son of India's richest man. On the other hand, she grew up in the suburbs of Mumbai and hails from a middle-class Gujarati family, whose father was a senior executive in Birla. And they two were destined for each other and it's been over 30 years of their marriage. They are none other than Mukesh Ambani and Nita Ambani. If you feel that how a normal middle-class Mumbai girl comes to meet a billionaire, let alone wed him, seems like straight boolywood scene, the incident which led them to the altar of marriage also appears to be a scene out of a Bollywood flick.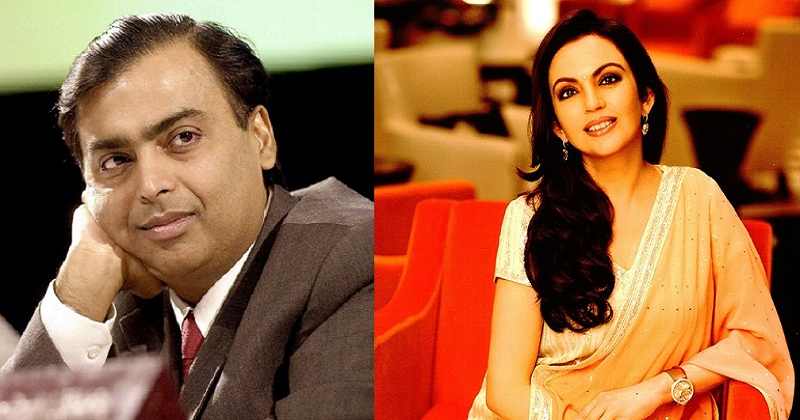 How All it Started:
Nita Ambani belonged to a Gujarati family where music and classical dances have always been preferred and given prominent place. Her mother was a well-known Gujarati Folk Dancer and started to teach dance to Nita when she was just eight year old. Nita also started to show immense interest in dancing. She became quite famous for her skills in Bharatnatyam.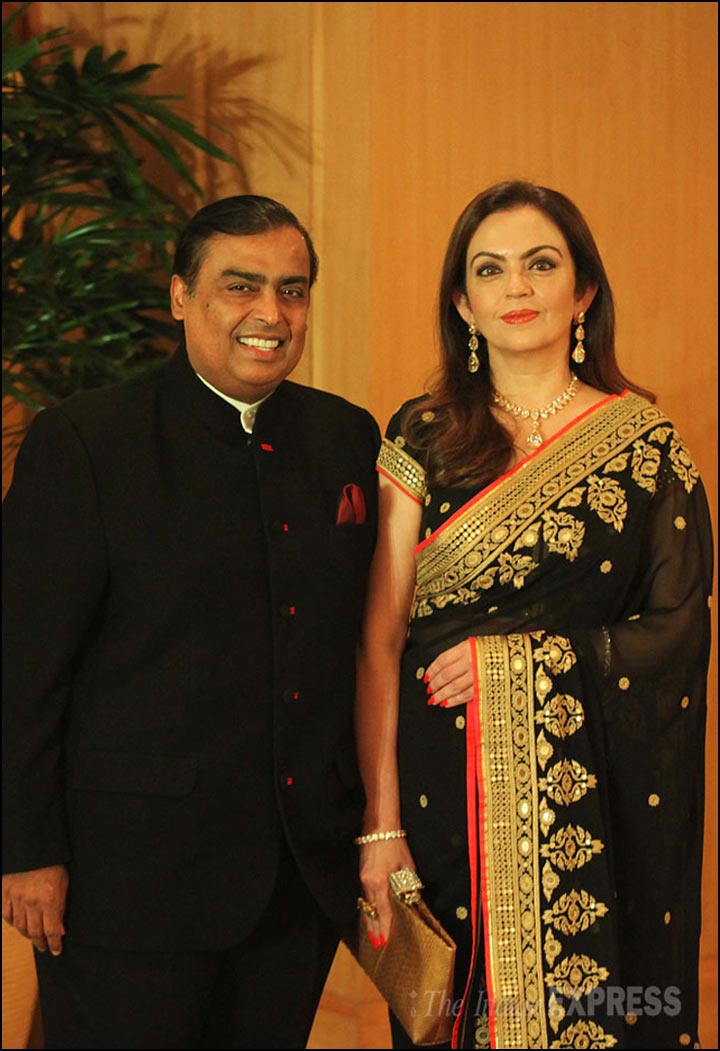 Nita Ambani also used to perform Bharatnatyam at various stages throughout Gujarat. In one of her many performances, the Ambanis, specifically Dhirubhai and Kokilaben Ambani, who were at a cultural show saw Nita dancing. They were so impressed with scintillating performances of Nita. She was not only dancing perfectly, but they also noticed an amazing beauty coupled with Indian tradition in her. So convinced were they that they got Nita's phone number and rang up.
The next day, Dhiru Bhai called Nita's home. It was Nita herself who received the call. When she heard that the person on the other side is saying that he is Dhiru Bhai Ambani and wants to talk with Nita, she instantly replied that she is none other than Elizabeth Taylor. She cut the phone, thinking that this is nothing but a prank by someone. How can Dhiru Bhai, India's famous businessman, can call her and wants to talk with her.
Dhiru Bhai rang again. It was only after Nita's father picked up the phone himself and recognized the voice of Dhiru Bhai managed to get his feelings across to (a very apologetic) Nita, and that's when the courtship began.
The Proposal: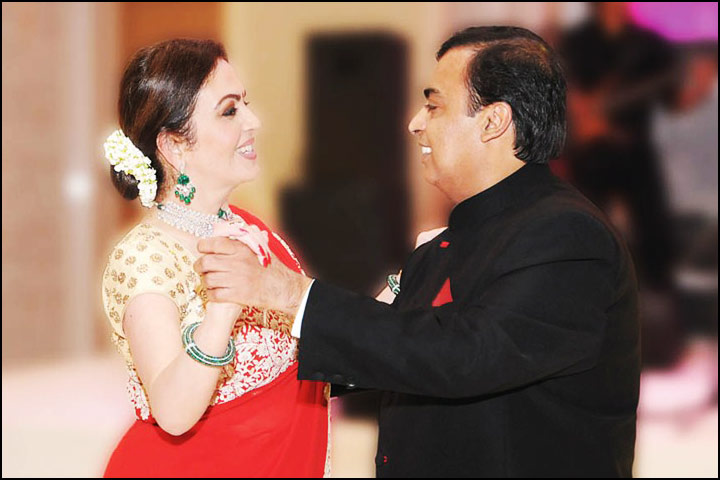 The story of how Mukesh proposed to Neeta is perhaps one of the best tales to emerge out of the entire courtship.
When Mukesh and Nita finally got to meet one another, each seemed to be more impressed by the other than they would have first imagined. However, Nita was still quite confused about this relationship, as she had her formal education to complete, and wanted to give some time to the thought.
Not too long since they started dating, one day, when Mukesh and Nita were driving through Poddar Road. Mukesh stopped his car at the red traffic signal, and asked Nita if she will marry him. However, he didn't start the car even if the signal became Green. Nita, without replying to Mukesh's question urged him to hurry up and start the car, as it may lead to traffic jam.
Mukesh told her plainly – Will You Marry Me? He further told her that reply and only when he will start the car. Nita jokes about how she "said yes to avoid a traffic jam!"
To anyone expecting grand gestures and millions of rupees spent in making a splash, this is perhaps the best indicator of the down-to-earth nature of India's richest family. The question was always about love and attachment, rather than any show of wealth. One would have thought that Nita would have said 'yes' the instant she had known Mukesh was interested in her but that was not the case.
One final point to note is that Nita was so invested in her love for teaching that she had made only one inalienable request before agreeing to marriage – that she be allowed to work after their marriage. Of course, now she heads the ambitious and prestigious Dhirubhai Ambani International School, a testament to her love for teaching and nation building.
The Marriage
The rest, as we know, is history. Nita got married to Mukesh when she was just 20 years old. The partnership of Mukesh and Nita is one of the rarest, especially when it comes to the fact that their net worth simply does not match their humility and down-to-earth nature. The couple now has three children – Anant, Akash and Isha.
Nita has famously quipped in an interview that she loves being Mukesh Ambani's wife and also added, "He is my soul mate; I love being the mother of his kids, and playing every role that I have to being his wife."
The present day sees their marriage going on as strong as ever, and their love for each other seems to know no bounds, just as it did when they first came across each other. Nita has several ambitious projects under her belt, and a long list of responsibilities, ranging from their Mumbai IPL to Global Health board she is a part of. Recently, Nita Ambani joined the Board of Reliance Industries. She is the only woman member in the board – another inspiration for the women of our country – by proving that women are equitable to men in every respect.