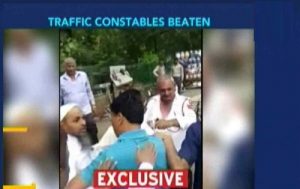 Traffic Cops Thrashed For Stopping Underage Car Driver In Delhi [Video]
Tragically two traffic constables were beaten up by a group of outraged people for allegedly stopping an underage boy for driving a car for violating the traffic rules. Although the youngster who failed to produce any legal RTA documents such as license and other relative documents called for an attack over the two responsible  traffic cops in Delhi along with a mob.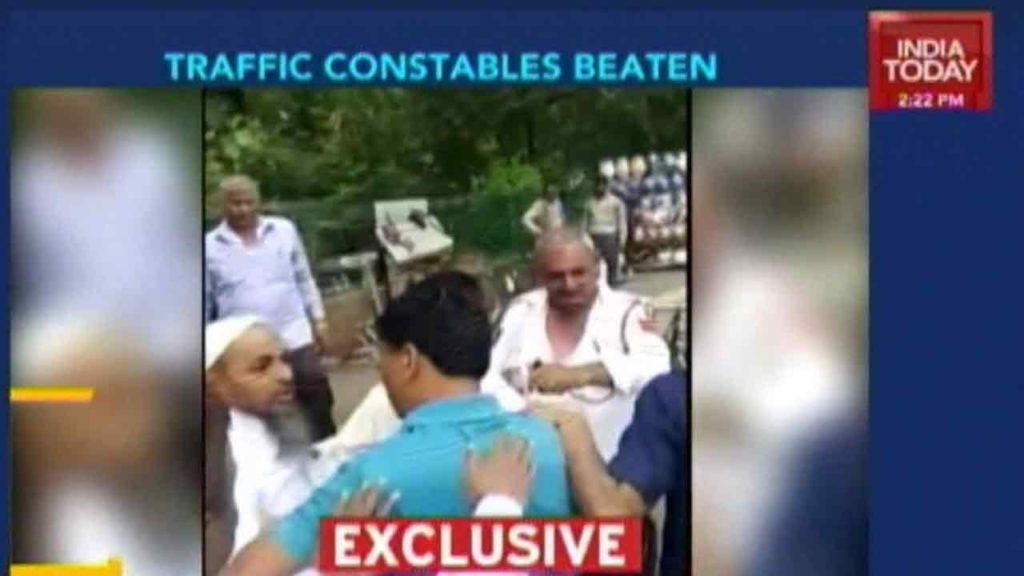 Underage Car Driver Brutally Beats Two Traffic Cops in Delhi
Two Delhi Traffic policemen were brutally beaten by a group of people for stopping an underage youngster for driving a car without any documents. Policemen on identifying the underage youngster driving a car demanded to produce the license and other authoritative RTA documents while the youngster despite failing to do he scuffled with the cops and bunked away for a few minutes.
Although later he turned up with a group of his close aids, relatives and friends over the place and called on for an attack over the cops. Outraged mob led by the underage driver openly thrashed the traffic cops on the roads of Delhi. An FIR has been filed against the underage car driver and the group of people who accompanied him in this brutal and discourteous attack.
Though this is not a  first time while thrashing a cop on duty is considered as an illegal act. Often cops are being blamed for their rude behavior while the perhaps this is somewhat an unfamiliar incident where the cops are being beaten for doing their job. This brutal incident took place in the Bhajanpura area and a police complaint FIR has been filed in the Gokhulpuri Police Station, under which the Bhajanpura locality falls.
https://www.youtube.com/watch?v=Q6fqMycA8TE
The two traffic cops were identified as Sub-Inspector (SI) of police and a constable who were hospitalized for the medication. Higher officials of Delhi police are have started out the preliminary investigation and case the is being probed by them. Eye witness of the incident Zaakir says "The incident took place around 9 AM in the morning, where the cops are being beaten up publicly on roads by a group of people for asking license and other corresponding documents to an underage car driver."
Traffic Police beaten in Delhi for stopping an underage kid from driving a car#ITVideohttps://t.co/5REmoEvmzA

— India Today (@IndiaToday) July 13, 2015
What comes out and strikes your memory with stay thoughts corresponding tallying with this inhuman incident. Share your inner views and thoughts over the barbarous act of beating Delhi traffic police for demanding a license to an underage car driver.
Stay tuned with us for more updates and trending stories happening across the globe by bookmarking us in your web browser pressing Ctrl+D in your keyboard for easy navigation.